Auto ThickBox Plus plugin version 0.5 is released.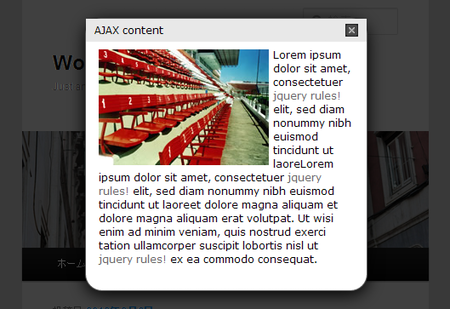 Introduction
Auto ThickBox Plus plugin is the improved version of Auto Thickbox plugin, with some extra features and bug fixes. It overlays linked images etc on the page in simple & fast effects.
* For more information, see Auto ThickBox Plus Official Site.
Changes from Previous Version (0.4)
CHANGED: Improved URL string generated by "Full iFrame support" in Auto Thickbox plugin
FIXED: Supports AJAX content. Internal files are displayed on the page without iframe. (Auto Thickbox & ThickBox bug)
FIXED: Supports Twenty Eleven theme (ThickBox bug)
Download
v0.5, 2012-02-06, 287 KB
Free license (for personal & non-commercial, donate to support)

v0.5, 2012-02-06, 287 KB
Commercial license ($5.00)
Paid support (technical questions, customization, etc.)
* See Installation if you want to know how to install.
Past Releases
Support Me
Any comments will be very helpful and appreciated. Thank you for your support!
Links